Maplin Electronics is the UK's biggest specialist retailer of consumer electronics.
With over 15,000 different products Maplin sells everything from MP3 players and Sat Nav systems, to digital cameras and Wi-Fi connectors, across the broad categories of Sound & Vision, Computer, and Hobbies and Electronics.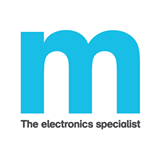 Customers in Ireland can shop online at the Maplin.ie website – but the delivery charge on the Irish site is €9.85 per order .   If you shop on the UK Maplin site  they don't deliver to  Ireland BUT they do free UK delivery  on all orders over £10 . By using Parcel Motel you could get delivery to Ireland for just €3.95 Euro. Read more about Parcel Motel here
The prices on the Maplins UK site can usually work out cheaper then on the Irish site – especially when the value of Sterling is weaker.
Maplins was launched by two technology enthusiasts in 1972 who were frustrated by the lack of good quality electronics components.
Maplin Electronics quickly became the experts' choice, with a reputation for the best product range and expertise. Though the company has grown massively since launching over thirty years ago, its reputation as the UK's only true experts in consumer electronics is still at the heart of Maplin Electronics today.
Maplins have six stores in Ireland – but you will usually get more choice and better prices online .
If you want to visit a Maplins shop in Ireland – here are the locations:
Cork – Blackpool Retail Park
Dublin – Jervis Shopping Centre
Dublin Blanchardstown Centre
Dundalk Retail Park
Galway Wellpark Retail Park
Limerick Childers Retail Park