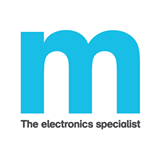 Maplin Electronics was one of the UK's biggest specialist retailer of consumer electronics in 2016.
With over 15,000 different products Maplin sold everything from MP3 players and Sat Nav systems to digital cameras and Wi-Fi connectors, across the broad categories of Sound & Vision, Computer, and Hobbies and Electronics.

Sadly – they ran into financial difficulty in 2017/2018 – and closed down in May 2018.
The range of goods and lower prices available at sites like Amazon were probably the reason for the failure of Maplin

The brand of Maplin was acquired by a new company, Maplin Online Ltd., in May 2019, later renamed Digital First Retail Ltd., still trading as Maplin. The new company sells similar products to Maplin Electronics Ltd, using the Maplin website, branding and trading name. No physical Maplin shops have been opened. The Maplin online shop does not deliver to Ireland.



Maplin had six stores in Ireland until 2018
Cork – Blackpool Retail Park
Dublin – Jervis Shopping Centre
Dublin Blanchardstown Centre
Dundalk Retail Park
Galway Wellpark Retail Park
Limerick Childers Retail Park