Marks and Spencer is one of the best known and respected retailers in UK and Ireland. Now – you can shop online at Marks and Spencers and their dedicated  Irish M&S Website.
The items on marksandspencer.ie are the same as those available to purchase in the UK and in our Republic of Ireland stores. Delivery charge is €3.95. If your order is for more than €30 the delivery is FREE.
M&S Ireland accept payments by Mastercard and  Visa. They only accept orders that have billing addresses within the Republic of Ireland.
Marks and Spencer is the number one provider of womenswear and lingerie in the UK, and also sell menswear, kidswear and home. The Irish site does not sell food, furniture or beauty.
If you want to buy from M&S in the UK you can shop at the UK Marks and Spencer site – where they will deliver to Northern Ireland , the rest of the UK and loads of other international destinations. You might be able to get things a bit cheaper on the UK M&S site and then use Parcel Motel to deliver them here. UK delivery for clothes is £3.50 and Parcel Motel charge another €3.50 EUR on top of that.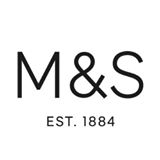 The M&S Autograph range has grown-up colour palettes , with a modern stylish look for work, weekends or occasions. With luxurious fabrics and a high level of detailing.
The M&S Classic collection is focused on flattering, comfortable clothes for the more mature customer, delivered consistently strong sales last year.
The Indigo Collection consists of easy-to-wear stylish casuals for all ages
The M&S Limited Collection is a 'fast fashion' range and reflects the latest key catwalk trends.
Per Una has bold and colourful signature look and the Speziale collection, is inspired by Italy.