JD Sports can cater for alll your sports fashion needs, including footwear, clothing and accessories from adidas Originals, Nike,  Lacoste, Fred Perry, Asics, Puma, The North Face and many more. They sometimes have exclusive versions of trainers.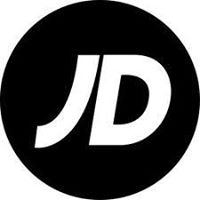 Delivery to your home costs €4 but is FREE on orders over €60. With the prices of trainers and sports wear these days , most orders are probably going to be worth more that €60.
You can also collect all online orders from your nearest JD Sports store for free .
JD will accept returns in store or you can use Parcel Motel
JD Sports accept payments by Paypal
There are about 15 JD Sports  shops in Ireland
The JD Sports shops are located in Blanchardstown, Dublin Henry St , Mary St , Liffey Valley and Dundrum.
JD also have shops in Galway, Carlow, Cork , Limerick , Waterford and Wexford.
JD Sports also own Champion Sports in Ireland  (since 2001) – but the only online presence is the JD Sports website .