Perfume can make an ideal gift for the special person in your life – for birthdays , anniversarys Christmas or Valentines Day . Buying perfumes online in Ireland saves you the hassle and embarrassment of sniffing all the tester bottles in the shops and coming home smelling like you have been seeing someone else.
The range of perfume brands available online is much better than the local chemist shop – and it is easier to fine cheap perfumes online.
Be careful of some sites selling possible fakes – we only list reputable wesbites here.

FragranceX is based in the USA and they say they provide the world's largest selection of fragrances at the low prices. They sell fragrances for both men and women and stock all the top brands such as :-

Delivery to Ireland from FragranceX starts at €13
---
The Hut is based in the UK and sells hundreds of categories of products and their range of perfumes and aftershaves is quite good.
The Hut is the flagship website of The Hut Group, and they also own LookFantastic and Myprotein. TheHut.com is one of Europe's largest online retailers. So if you're looking for the latest designer fashion, homeware and beauty collections – this is a good place to start.

For products shipping to addresses in Ireland, any tax and duties will be settled on your behalf by The Hut – so there will be no extra cost to you.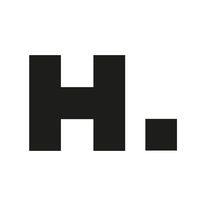 Delivery to Ireland is £5.99 or free when you spend £80 or more

—————
BEAUTY BAY tries to source the hard-to-find brands and products you can't find elsewhere. From cut creases to face masks, they are the go-to destination for the beauty-obsessed.
With free delivery to Ireland on orders over €60
---
All Beauty also have plenty of good quality perfumes , eau de toilettes , deodorants and smellies.  Delivery to Ireland is €4..50 or FREE on orders €60.00 and over.Paypal accepted.
---
Life and Looks is a Northern Irish based pharmacy. They sell perfumes and usually offer clearance bargains on top brands.. Irish delivery is €9.84 per order.(Next day delivery)
Beauty Expert sell beauty products, cosmetics and skin care products. Delivery to Ireland is FREE
For any products shipping from the UK to addresses in the EU, tax and duties will be settled on your behalf with the courier, so there is no cost to you.